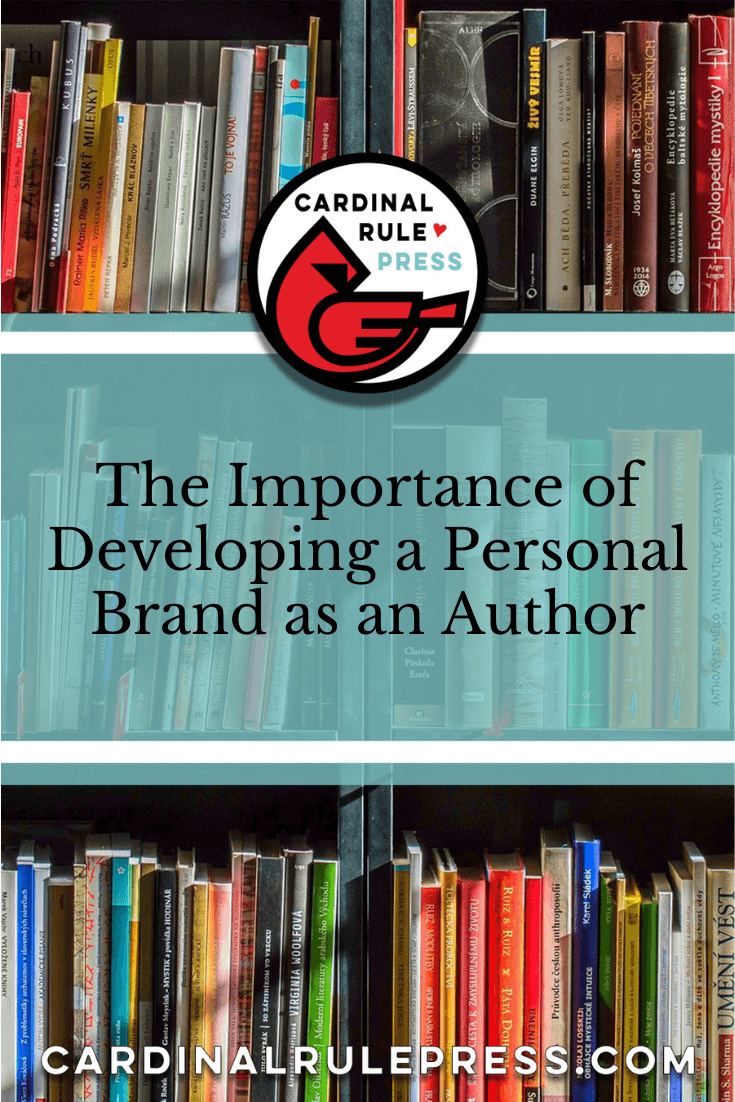 Have you thought much about "branding" as an author? If you're new to marketing, you may not be familiar with the concept of branding, creating a personal brand, or as some will call it, your "Author brand."
What is a "brand?" Simply, your author "brand" is the way you show up in front of your audience. Your colors, fonts, graphics, even the vibe and how you speak to your audience.
It's authority. It's recognition. It's a way for your readers to identify who you are and what you represent. Essentially, through good branding, you're creating a promise to the reader about who you are and what they can expect from your books.
It doesn't have to be complicated, but it should be well thought out. Your goal is to create a brand that people recognize, but more importantly, a way for readers to recognize that you're an author they want to follow.
Think about some very well-known brands. McDonald's. Nike. Coca-Cola. Those are all obvious. When we see their logos, or even hear their slogans, we automatically recognize the brand and what they stand for. The brand recognition creates some sort of response in us.
In the author world, think about some recognizable brands that jump out: Dr. Seuss, Beverly Cleary, Beatrix Potter, J.K. Rowling. Just reading those names evokes authority, emotion, nostalgia, success, many things.
The most successful authors have developed a brand around their books. With the incredible amount of competition in the author space these days, getting clear on your brand, as early as possible, will help set you apart from the pack.
Can you think of any authors that stand out because of the branding they are using? What makes them stand out to you?
How to start creating your own author brand.
1. Know Your Audience.
When developing your brand, first, and foremost, think about your audience. If you haven't taken the time to determine your exact target reader, you'll want to think about this and define that person. Who is going to benefit most from your book? What would be interesting to them? What would make them stop scrolling through social media and pay attention to your post? What would inspire them to give you their email address? To share your posts? To buy your books? Get really specific on who this person is, their likes, dislikes, activities.
2. Messaging.
How will you deliver your message to the ideal reader? Not just where, but how will it look? Think about the colors, fonts, styles, graphics that match not only your genre, but that which would be appealing to your ideal reader. Do you have a logo? Your logo can be as simple as a special font that you create for your name. Look at Maria Dismondy's website for a great example of a "logo" that is created out of a name. Think about the emotions your books evoke. If you're writing happy children's books, most likely you'll have more playful fonts, brighter colors, and more of a whimsical feel. The words you choose, your messaging, should also match this vibe. If your books are happy, your voice should not be Eeyore. And if you're writing more serious messages, your vibe shouldn't be all rainbows and unicorns. Remember, through your branding and your messaging, you're creating a promise to your readers.
3. Content.
Think about the type of content that would interest your audience. If they are younger readers, could you enhance your blog or social media with fun activities? Or if you're talking to parents, do you have tips and resources you can provide? What are the pain points your audience faces? How can you provide solutions, in line with the brand you're creating? Once you know this, you can begin to create content that keeps them coming back for more, and sharing it!
4. Study your competitive authors.
If the branding concept is difficult for you, follow other authors in your genre that are doing well. What are they doing? How are they presenting themselves? Are they using consistent colors, fonts, messaging? Study their websites, social media, and messaging. Take notes on what jumps out and why.
Some of you may have created an author brand without even realizing you were doing it. But if you haven't taken the time to think about how you are showing up in front of your audience, not only where, but the voice you use, the colors, fonts, graphics, etc, I encourage you to do this. Stand out from the pack.
Authors who have taken the time to create a recognizable brand often have more success in growing loyal fans and readers. Readers know what to expect, are excited to consume more, and want to share with their friends and communities. Don't over complicate it. Remember, branding is just about creating an experience that provides immediate recognition and allows the reader to quickly determine if you're someone they want to follow and learn from.
Alexa Bigwarfe is an author, publisher, publishing coach, and book launch expert at Write|Publish|Sell. She runs the annual Women in Publishing Summit, a conference dedicated to providing resources to help authors at all levels build their author businesses.
Instagram: @writepublishsell
Twitter: @writepubsell
Facebook: @writepubsell