During the summer of 2020, our publishing company hosted an interview series with popular bookstores and libraries across the country. Our founder, Maria Dismondy, hosted the interviews. We got to take an inside look into these creative spaces that house our favorite things—books and books and readers!
Covid-19 caused a lot of heartache and disappointment in the world. But it couldn't take books away from readers. Find out how these professionals in the industry used creative thinking to present out of the box ideas to offer programming and more to their readers.
In this interview, we heard from Anastasia McKenna at The Twig Bookshop in San Antonio, TX.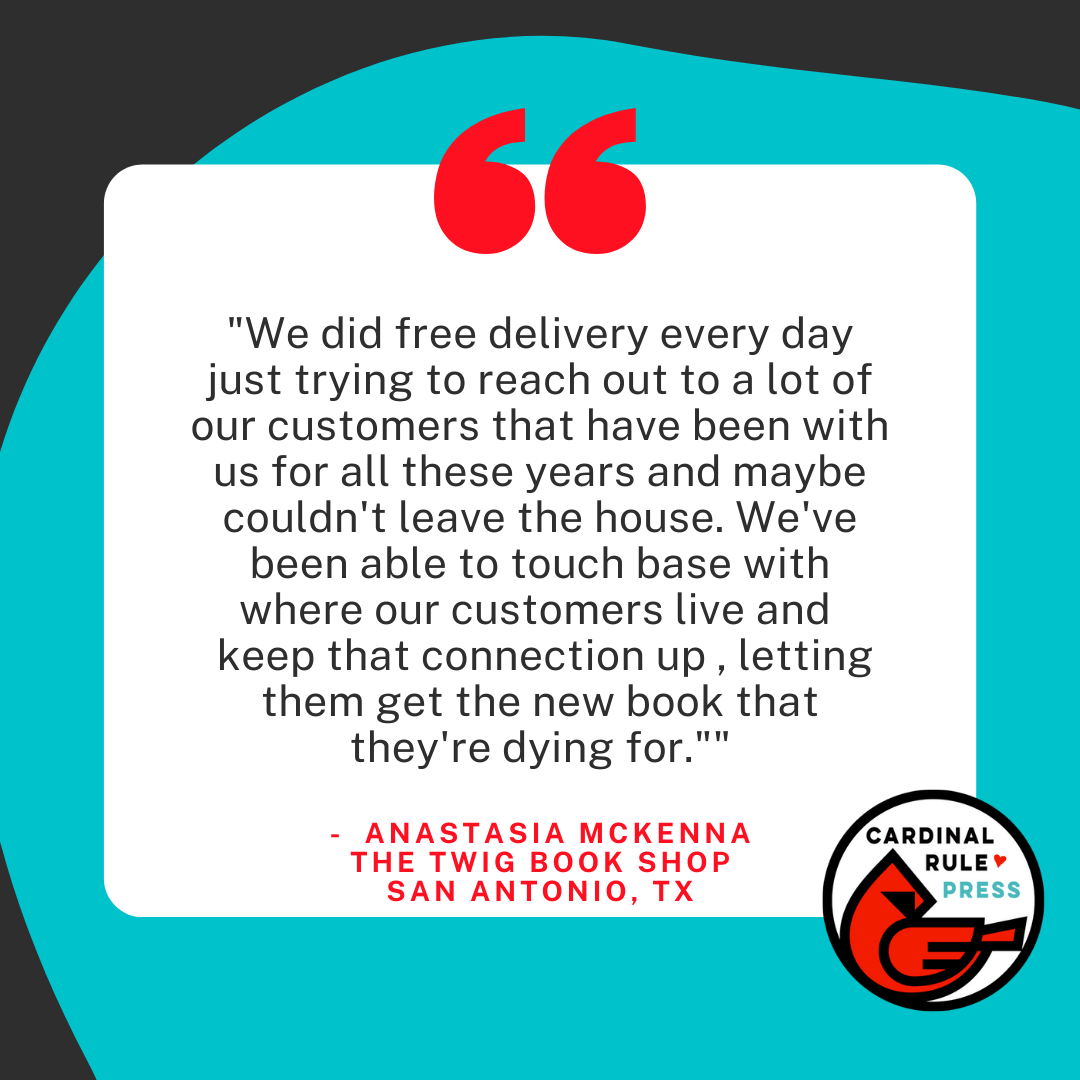 Highlights:
The Twig Bookshop has been around since 1972 with its present location at the property of The Pearl in San Antonio as its third rediscoverd area.
The Booksop has been doing storytimes with Ms. Anastasia for 20 years and transitioned to online storytime at the start of the pandemic. Storytimes with Ms. Anastasia sometimes include visiting guests like musicians, authors, a traveling zoo, and so on. They have a social media time to highlight their own local authors.
The bookstore was considered an essential business in Texas because they supported education when every parent become a teacher overnight.
They supply to book clubs and big conferences held in San Antonio, like The Writers League of America, the Texas Librarians Association, and several universities.
Book Recommendations:
Read this blog post if you want to know more about what we learned at the Summer Library & Bookstore Tour!
Don't forget to sign up for Cardinal Rule Press freebies and tips coming right to your inbox with our bi-weekly Newsletter. Sign up today!