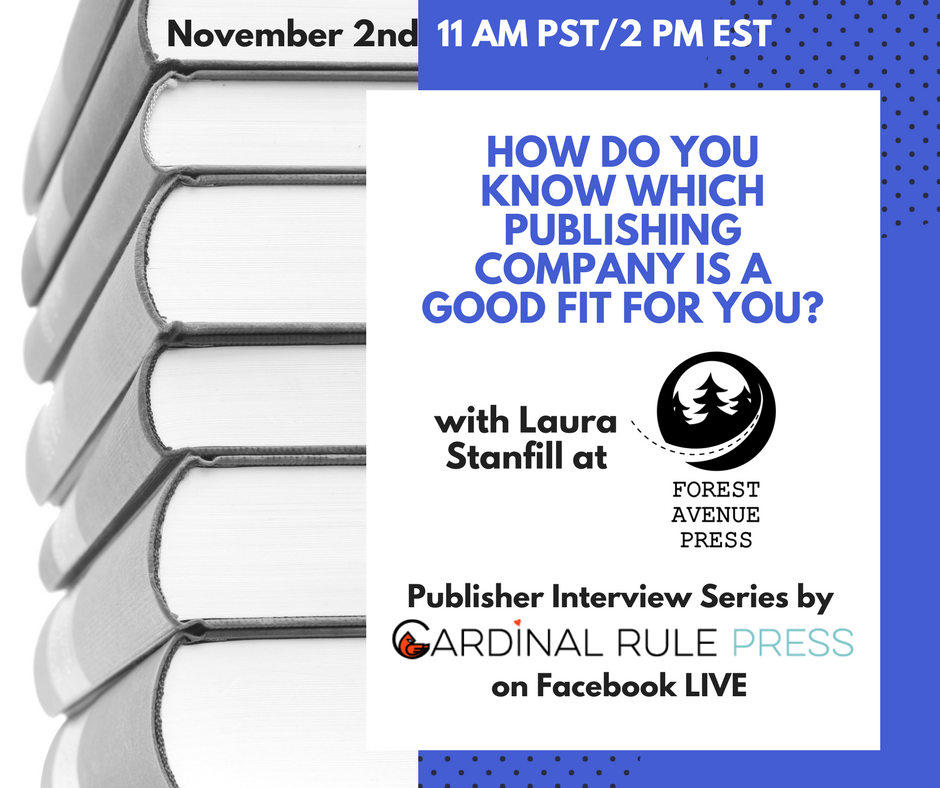 ---
Company: Forest Avenue Press
Publisher: Laura Stanfill
Company Mission/Vision:
Forest Avenue Press, founded in 2012 in Portland, Oregon, publishes page-turning literary fiction. Our titles are infused with a fresh, complex, sometimes nutty, and often-wondrous approach to storytelling.
Forest Avenue is the home of the Main Street Writers Movement. (Parades welcome.) As a publishing house, we empower authors with transparency, organize an intense number of book-related events, encourage our readers to shop at indie bookstores, and applaud the successes of other authors and independent presses.
Interview Recap:
Look on your bookshelf-what have you read that speaks to you? Who was publishing them?
Go to your local library and check out books that look like your book? Check who's publishing that book?
Check out submission guidelines of the publisher to see if your book is a good fit for that publisher.
Watch the video to know more about more tips and tricks in choosing your publishing company.
---
---
Join our private Facebook Group: Empowering Kids with Character. There is something really big happening in January that you don't want to miss! Click here.