Thank you for visiting. Founder of Cardinal Rule Press, Maria Dismondy, recently interviewed guests on our podcast All the WRITE Marketing and we wanted to share that series with you. Below you will find the special panel series.
SPECIAL: April's Poetry Month Virtual Panel
SPECIAL: May's Mental Health Panel
SPECIAL: June's Pride Month Panel
SPECIAL: International Day of Literacy Panel
SPECIAL: Make a Difference Day Panel
SPECIAL: World Peace Day Panel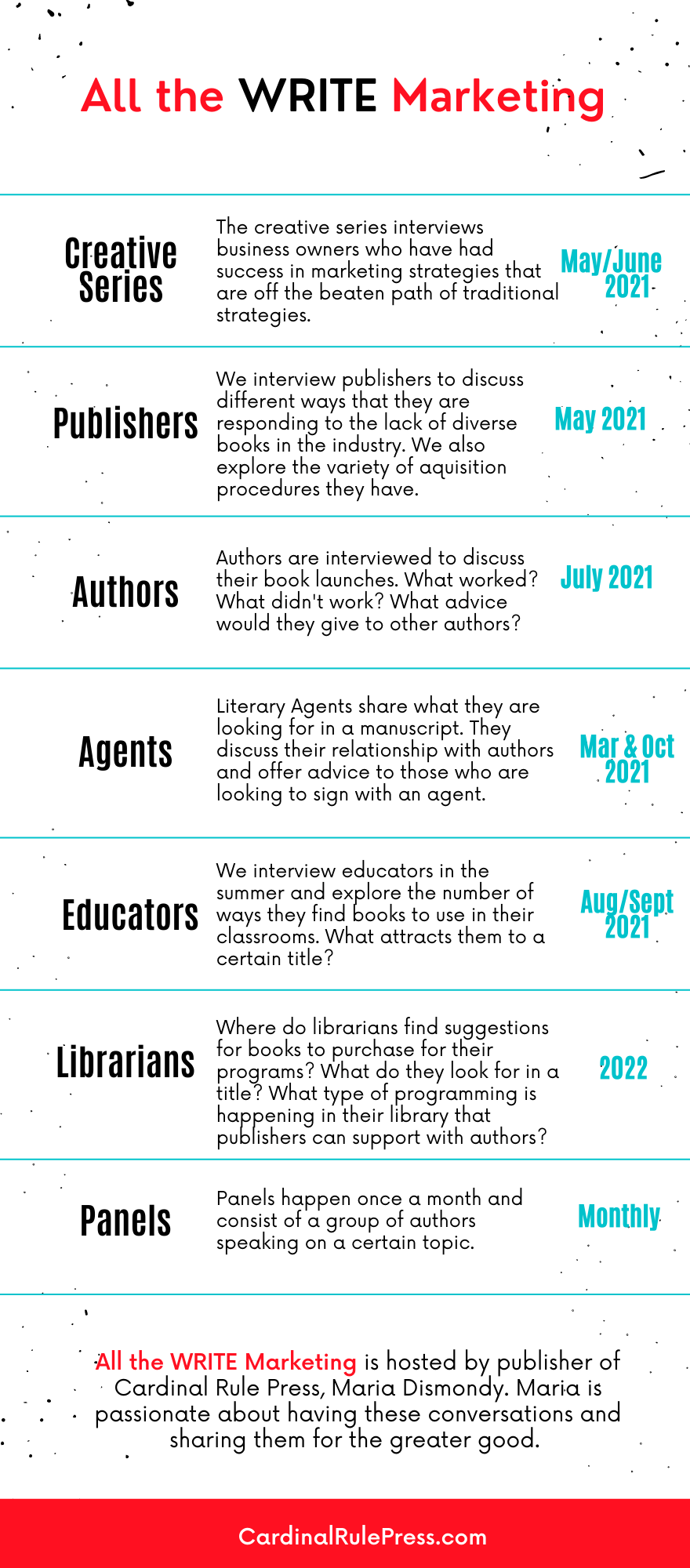 To get more episodes of All the WRITE Marketing podcast, sign up here.