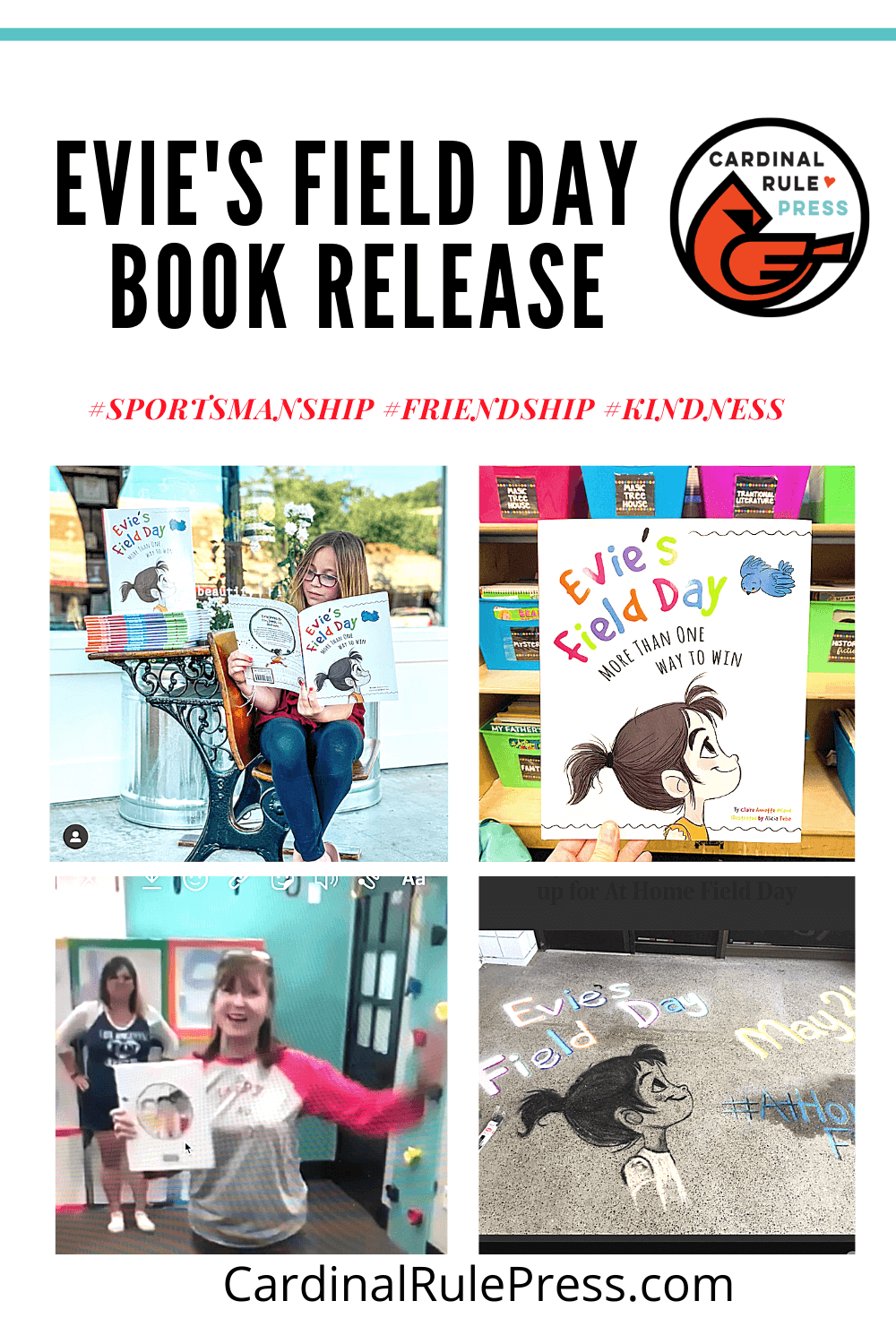 In May 2020, we released a new book into the world by Claire Annette Noland and illustrated by Alicia Teba. The book is called Evie's Field Day: More Than One Way to Win.
This was a very special book release because took place in the middle of a worldwide PANDEMIC! It was a most successful book launch today. We went virtual with the launch party (with over 100 people in attendance) and we had to get creative since all of the bookstore events were canceled. We hosted the largest ever At-Home Field Day. Covid-19 didn't stop families from participating in events at home to practice kindness and sportsmanship. We were able to gift over $1,000 worth of prizes to some of the children who participated. Do you want to see some of the events? Check out the hashtag #EviesFieldDay on Instagram.
We were lucky that a local gym called Sensory Rock helped us connect with their community during the At Home event.
EVENTS:
* 05/21/2020 – At Home Field Day
* 07/24 – 07/27/2020 – SCBWI Los Angeles Conference
* 08/01 – 08/31/2020 – SCBWI Online Conference Bookstore
* 09/12/2020 – SCBWI Writer's Day / California Lutheran University
PODCAST INTERVIEWS:
* Gravity Bread
* Picturebooking1
* Picturebooking2
ARTICLES:
* GROGG
* Janet Sumner Johnson
* Susanna Hill
* Nancy Sanders
* Laura Renauld
* Unconventional Librarian
* Rosie J. Pova
* Hanford Sentinel 1
* Hanford Sentinel 2
* Midwest Book Review
Virtual Launch at Petunia's Place Bookstore on May 1st, 2020.
Do you want to learn more about books we recommend? Sign up for our monthly newsletter.