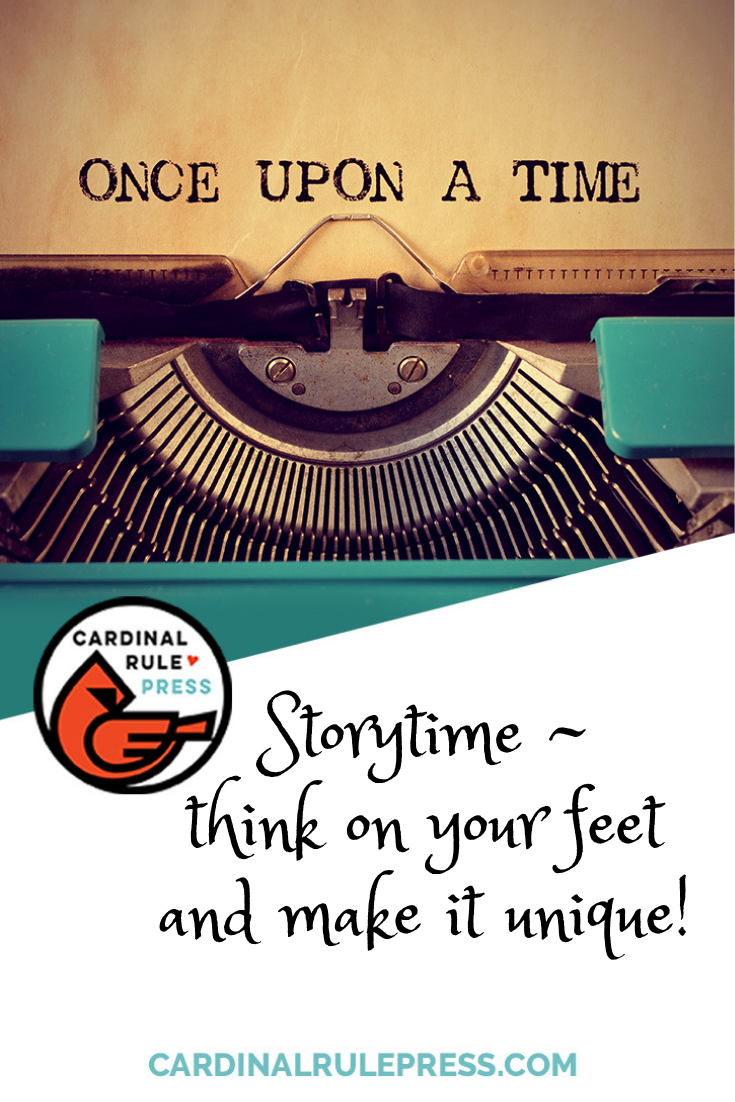 ---
Storytime. It's a tough gig. If you're not peeling dried glue off your nice dress pants, you have a song about a rowboat running through your head all day, since your 9 am Toddler class.
But! It also means you're GREAT at thinking on your feet, getting out of your comfort zone and having FUN!
When everything comes together, Storytime programs allow everyone to unwind and enjoy themselves—including the parents.
When it comes to your smallest of visitors, most successful Toddler Storytimes include the following ingredients:
Flexibility + Repetition + Movement + Caregiver Participation
Sure! The Books ARE important, but this recipe is more influential in determining how a Story Time will pan out. Plan for a range of activities but be ready to flex as needed.
1-2 books (depending on how active they are)
1 flannel story
1 song or rhyme with puppets
5-6 songs or rhymes
5-6 "get the wiggles out" activities (anything from lifting songs to egg shakers to dancing)
Cardinal Rule Press is here to make this plan even easier! Use our FREE DOWNLOADABLE STORYTIME PLANNER to invite special guests from your community to present at your story time. Another important piece of your recipe for success includes a well-rounded group of guests, including those with special needs, disabilities, military experience and more!
Other ideas to make your Storytime stand out from the rest?
Tell stories that are a mix of new and old, ramp up the nostalgia!
Connect with the multi-generational audience: think broadly and try out the unique. (Could Frank Sinatra be the background music to finger plays and puppet shows? Why not)!
Give out song lyrics to parents and caregivers to encourage participation – especially when it's a big group. This makes a huge difference in the energy of the room!
Take notes after classes regarding what worked and what didn't. Better yet, create a Storytime binder, making it easy to flip through what books you've already read or what songs worked really well.
Remember that at Storytime, it's okay to be silly about things, and truly enjoy it!
---
For more tips, tricks, and helpful resources, make sure and subscribe to the Cardinal Rule Press Newsletter HERE.
---
Author Bio
Sarah Cavanaugh, mother of two teens, Marketing and Communications Consultant living in West Michigan.