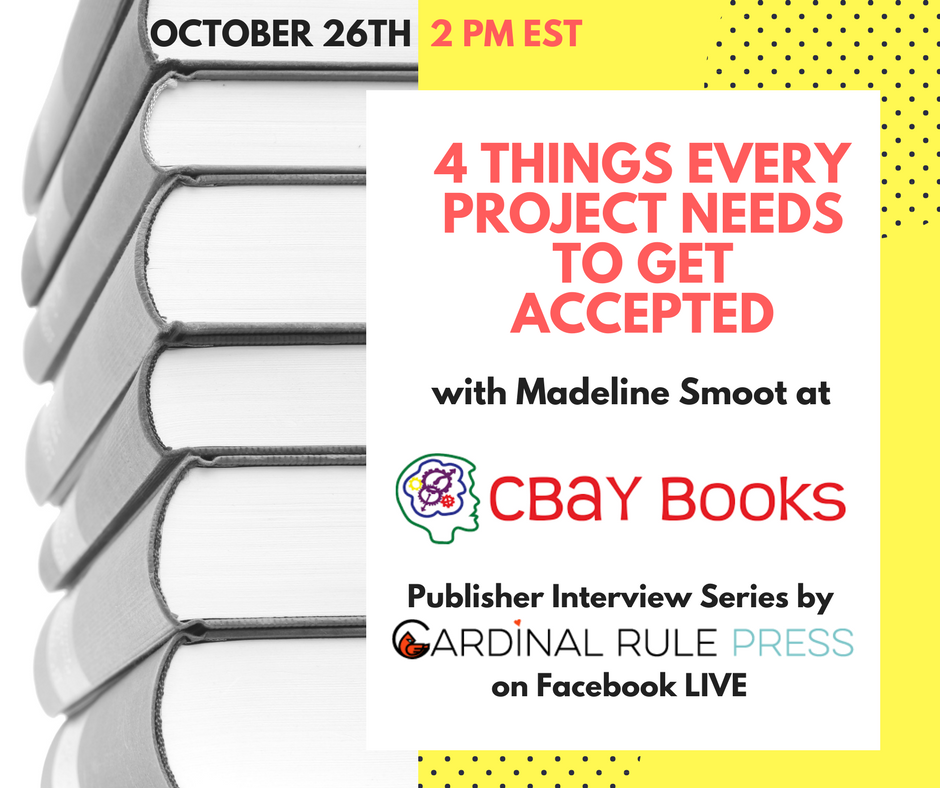 ---
Company: CBAY Books
Publisher: Madeline Smoot
Company Mission/Vision:
Children's Brains are Yummy Books is a publishing house located in Dallas, Texas. We publish only high quality fantasy and science fiction children's literature—the kinds of books that children hide under the covers staying up late to read. Although we primarily focus on novels for older kids and teens, we do produce some books for younger kids. If you have a kid that loves books with ordinary people caught up in extraordinary situations, you've come to the right place.
As to our name, we do not practice cannibalism nor do we particularly recommend it. No one here has ever had a brain of any kind, but we all unanimously agree it would almost certainly be gross. None of us think it would taste like chicken. We think kids have yummy brains the same way the stars on the red carpet have yummy shoes. We think children have delightful, extraordinary brains just filled with vitamin enriched goodness. We want to provide them with extraordinary books to devour.
Interview Recap:
Top 4: Have realistic dialogue in your book
Top 3: Have a theme in your work
Top 2: Have a plot
Top 1: Have a relatable character
---
---
Join our private Facebook Group: Empowering Kids with Character. There is something really big happening in January that you don't want to miss! Click here.