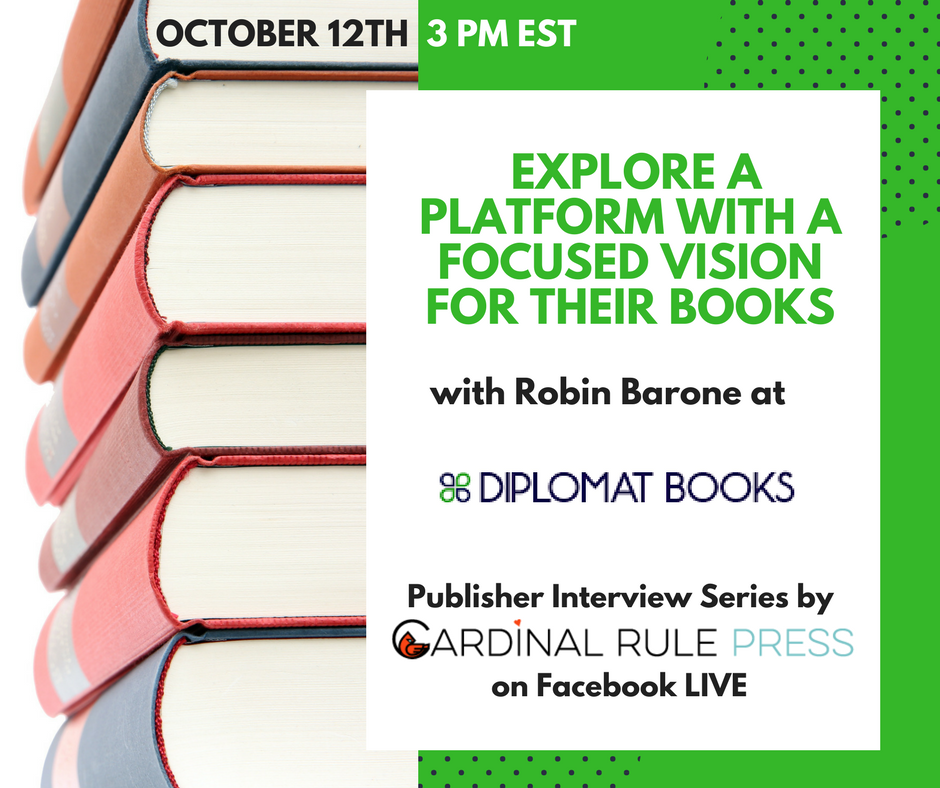 ---
Company: Diplomat Books
Publisher: Robin Barone
Company Mission/Vision:
Diplomat Books is a platform dedicated to planting seeds of curiosity in children about the world through adventure travel books.

We are warm and welcoming. We are inquisitive. We exude joy that is contagious.

We believe that learning can be colorful, playful, and fun. We honor our past and dream about our future. We connect with our audience by finding their inner adventurer and allowing their vibrant soul to shine.

Success is measured by the impact we have on the next generation:

Instilling a sense of curiosity in children
Maximizing engagement among children of different backgrounds
Establishing a tone of respect and compassion for people of different backgrounds
Our contribution to society establishes us as a thought leader in early education.

Our passion for travel, fearlessness in new situations, and vulnerability to share our experiences inspires people to recognize that travel is an important life experience and to pursue their best life!
Interview Recap:
A traveler and storyteller started travel books that are bright and colorful with the idea of connecting family and friends
The travel books try to tell people not to be afraid of each other, learn some values and connect people
Travel teaches you to be fearless, brave and apathetic toward others
Dream, plan & go
Watch the video to know more about these amazing travel books.
---
---
Join the EMPOWER, IGNITE & SOAR 2018 CHARACTER SUMMIT
Too busy to read the new best practices and research results on raising and educating children? Worried you aren't doing enough? Do you have a strong desire to influence your child to be a kind and capable adult? Then this is for you! A journey to learn what you can start doing now to make a difference in the life of a child. Get Your FREE Ticket here!