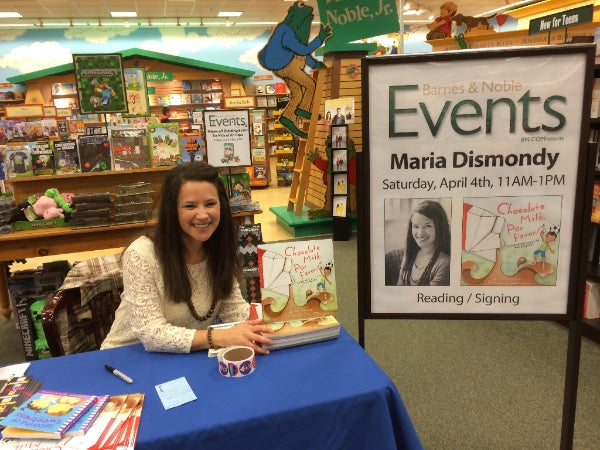 ---
Time to party-Host A Launch Party
Has your book been out for quite sometime but you want to boost sales? Did you host a launch party when the book first came out? No matter how you answered those questions, it's never too late to throw a book party for your fans. Here's a few simple steps on how to host a successful event.
Step-by-Step to Hosting a Book Party:
Pick a Venue

I like to choose locations that match my audiences preferences. My books are children's picture books so coffee shops has been a good fit for our events.

Reach out to local companies about donations

This is called a WIN-WIN. You get free donations to give out to your fans and in turn, you help advertise for that supporting company. For example, when my book The Potato Chip Champ was released, Better Made donated 200 bags of potato chips to my event. Their name was on the image for the event and was shared to my network across all social media platforms. People like free stuff so work hard on getting something to give away (No, a bookmark isn't enough these days!)

Plan Entertainment

It helps to have something fun at the event like live music or face painting for the kids. Again, ask local artists if they would like to attend and offer their services. It's a great chance to get exposure for them as well.

Pitch the Press

Send a press release to local news and television contacts. Create a buzz around your event. Tweet about it to local media as well.

Invite your fans

Share a jazzy invitation on social media and ask family and friends to share with their networks. Get the word out about your event.

Time to party! Celebrate your work and sell and sign books!

Usually two hours is a good amount of time to have the party. I hire someone to help at the party since you are selling books and can't be taking money and autographing at the same time. Plan a few raffles during the party. I like to have guests sign up for my main list newsletter so they can receive updates from me. I then pull numbers from that list and giveaway baskets I've made for the event from donations or give away an autographed book.

Share Pictures

When the event is over, share photos on social media. You should always be creating a buzz around the exciting events you are offering to your fans and community! Generosity pays off.
---
My name is Maria Dismondy. I am a children's book author who also founded the publishing company, Cardinal Rule Press.
Finding ways to market my messages is a passion of mine. I want to help you gain greater recognition of your brand, to generate new readers and improve your sales. Why? Because I love to GIVE and CONNECT and I truly believe we are all in this together!
Would you like to receive bi-weekly email newsletters with more marketing education? Sign up here.