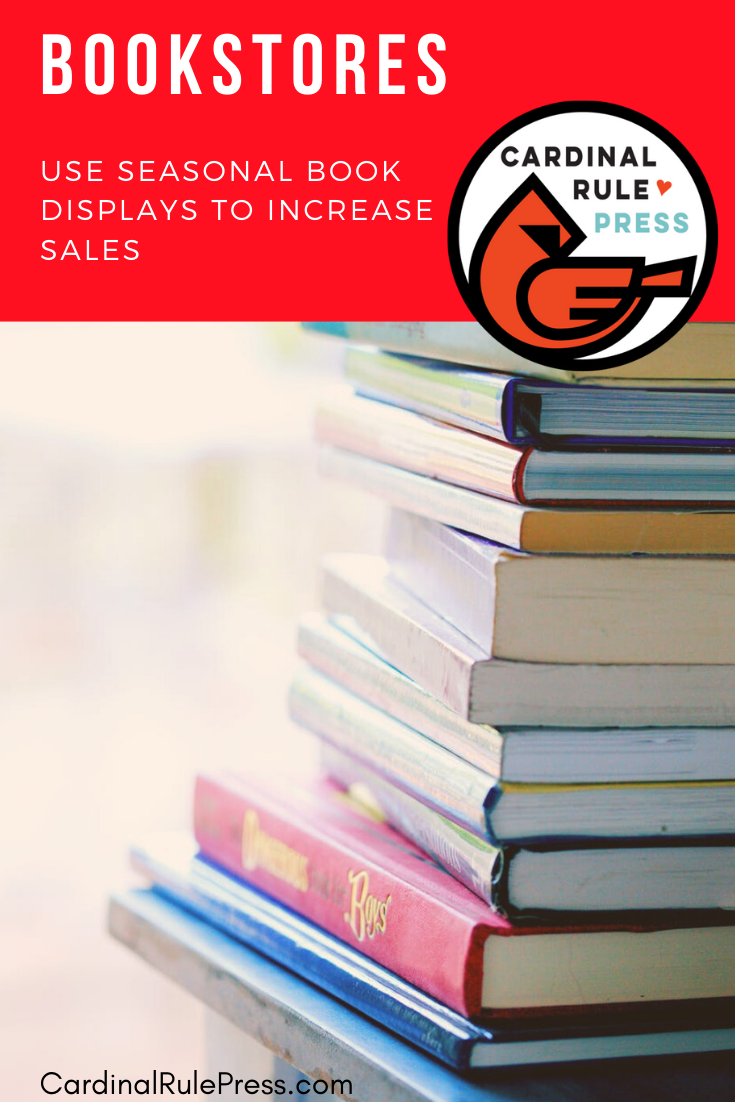 Editor's Note: If you are a bookseller or librarian, you are in the right place! Each month, we publish an article dedicated to helping you think outside of the marketing box. We know it can be hard to think of fresh marketing ideas, which is part of the reason why we love writing these for you.
One easy way to jazz up your bookstore or library is by using the calendar, seasons and holidays to create curated book displays. You can use the calendar to drive marketing both from a holiday and celebration point of view, but it can also be used to create curated marketing moments.
Curated moments are like musical playlists the senses, they set the tone or mood for your space by offering variety in your visual displays.
Books on shelves are great, but they don't offer the ability to give texture and variety to the eye. Titles on shelves can be hard to see, touch and thumb through. When you use texture and different levels of display, the eyes will naturally focus and turn their attention to what they see. The easier it is for someone to see and touch a book they might be interested in, the more likely the are to want to take it home with them!
Curated book lists meet people right where they're at by leveraging their subconscious mind.
Curating books by seasonal topic are the perfect way to serve your readers, especially if the ones who aren't sure what they'd like to read. Imagine them walking through your door on a chilly snow filled night and finding a display of cookbooks about soup!
You're likely already aware of how to group books by author, best seller status, new releases, reading level, genre or topics, but have you thought about grouping books together by holiday or seasonal topics?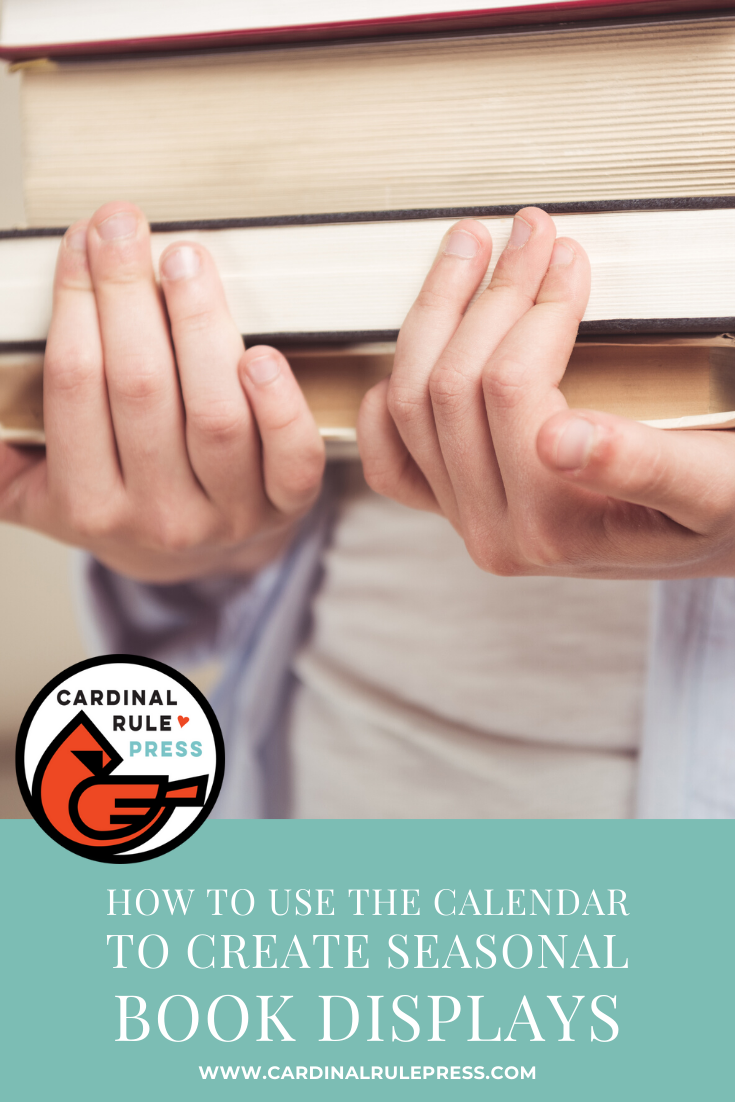 Here are some ideas that might fit into your yearly plan, we've chosen a mix of topics, holidays and character traits. We know this list is not exhaustive, but we hope it gives you a great jumping off point!
January: New Years, Martin Luther King Jr., goal setting, healthy eating, weight exercise, budgeting, civil rights, football (Super Bowl), journaling, habits

February: Black History Month, Groundhog Day, Valentine's Day, love
St. Patrick's Day, Mardi Gras, rainbows, weather, perseverance

April: Passover, Easter, spring, baby animals, gardening, compassion
May: Mother's Day, Memorial Day, summer reading, military, honor

June: Father's Day, Juneteenth, LGBTQ, beach reads, camping, bravery
July: 4th of July, summer reading, boating, picnics, parades, independance
August: Back to school, community workers, friendship
September: Fall, community workers (Labor Day), hiking, courage
October: Indigenous People's Day, Halloween, self control
November: Vetern's Day, Voting, Thanksgiving, gratitude

December: Hanukkah, Winter, 3 Kings Day, Christmas, Kwaza, generosity
Have you thought about putting a marketing display together with books for everyone on someone's holiday shopping list?
We've done the hard work for you by selecting the books! Click here to grab our suggestions for the whole family!