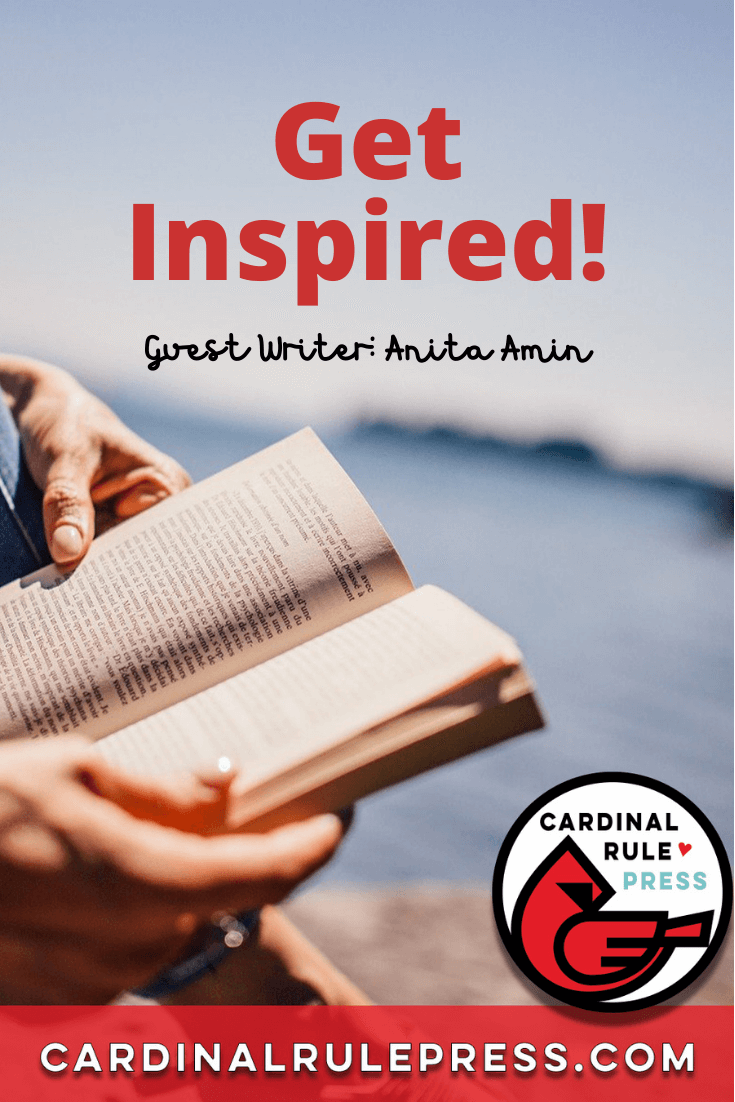 You're ready for your pen to fly across paper. There's a masterpiece inside you, bursting to get out! But the problem is… you have no idea what to write! It's that frustrating problem so many of us face – writer's block. Where has your inspiration gone? How do you get it back?
Finding inspiration is like playing hide-and-seek. Sometimes, you'll find it right away. Other times, it requires great patience and a lot of searching. When inspiration seems to be hiding, consider these strategies to help you find it.
Check old hiding spots
Your life is full of stories, waiting to be retold or reimagined. Draw inspiration from past experiences. Reflect on childhood memories and recent activities. A trip to the zoo with my kids led to "Zoo Treats," a short story published in Humpty Dumpty magazine. A family tradition inspired another short story, which Highlights magazine later bought.
Try looking at old photos. An old photo inspired me to write my debut picture book, RAJA'S PET CAMEL (Cardinal Rule Press, October 2020), illustrated by Parwinder Singh. I had taken the photo on one of my family trips to India many years ago. The photo is of a little boy sitting with his camel. They're both smiling at each other, like they're sharing a secret. This led me to write two lines in my notebook – a desert scene where a little boy tells his dad he doesn't want to sell his pet camel. RAJA'S PET CAMEL grew out of this scene.
I often find long forgotten story ideas by looking through my old writing notebooks. I also keep a problem-solving log, where I record a problem I faced, the ways I tried to solve it, and the actual solution and why. This helps me get unstuck in plot and also inspires new ideas.
Look in a different spot
Inspiration won't always hide in the same spot, so look in other areas. A change can work wonders if you're feeling stagnant. Try dumping your routine for a while. Take a different route home. Visit a place you've never been to before – it doesn't have to be far. Inspiration can lurk anywhere – in an ice cream parlor, a museum, a park, a lake, even a bank. A new Indian grocery store inspired THE LEGACY OF RASHMI BAZAAR (Teacher Created Materials, 2019), a fiction leveled reader about an Indian-American girl, who tries to hire a replacement so she can get out of working in her parents' shop. This became my first published book.
New hobbies can bring a flood of story ideas, too. Birdwatching inspired one of my forthcoming fiction books. And I was shocked, when I got so many story ideas on my first bicycle ride!
Get Help
Hive mind to the rescue! Get help from friends if you're stuck. Critique partners can help you come up with ideas. Consider joining writing organizations such as SCBWI or Julie Hedlund's 12 x 12 Picture Book Challenge or private Facebook writing groups such as KidLit411. Follow other writers and illustrators on social media. Maybe a post will stir your imagination. Sometimes, they'll post writing prompts. At the very least, you won't feel alone on your writing journey.
Lure It
Sometimes, inspiration must be coaxed out. One way to do this is to pick a word. Then write all of the words or ideas the first word makes you think of. Repeat for every word you write down. I learned this trick from a writing class at the Institute of Children's Literature many years ago, and it's helped me numerous times. For example, winter makes me think of snow. Snow makes me think of a snowman. I knew I wanted to write a mystery and eventually, Humpty Dumpty published "The Missing Snowman."
Some children's literary magazines like Highlights and the Cricket Media Group post monthly submission themes. These can kickstart ideas. I once wrote a short story for a theme posted by an ezine; they wanted holiday stories. I missed the ezine's deadline but on a whim, I gave Highlights a try instead. I had zero hope for an acceptance. Getting published with them seemed impossible! But "A Valentine for Nanima" became my first sale to Highlights!
Take A Break
It's hard to find inspiration when you're stressed out or fatigued. Now is the time to sit back and relax with something good to read. While you're doing that, take stock of your book. What kind of theme does it have? Hope, kindness, sportsmanship? Many themes are universal and timeless – meaning there's room for more stories centered around those themes. If the theme doesn't inspire a story, maybe it will inspire a character trait. Or maybe something else about the book will inspire you. A newspaper article about escaped zoo animals inspired one of my short stories, "Noah's Wild Morning," published in Fun for Kidz magazine.
And don't forget – sometimes, a break is all you need. Put away the writing for a while. Don't worry about ideas. Then when you least expect it, inspiration will come running and jump into your arms.
Anita Nahta Amin writes children's books and short stories. Some feature her Indian heritage or STEM background. Through her writing, she hopes to empower children with a sense of wonder, cultural identity, and an appreciation of differences. But mostly, she hopes children enjoy reading her works. Find out more at AnitaAminBooks.com