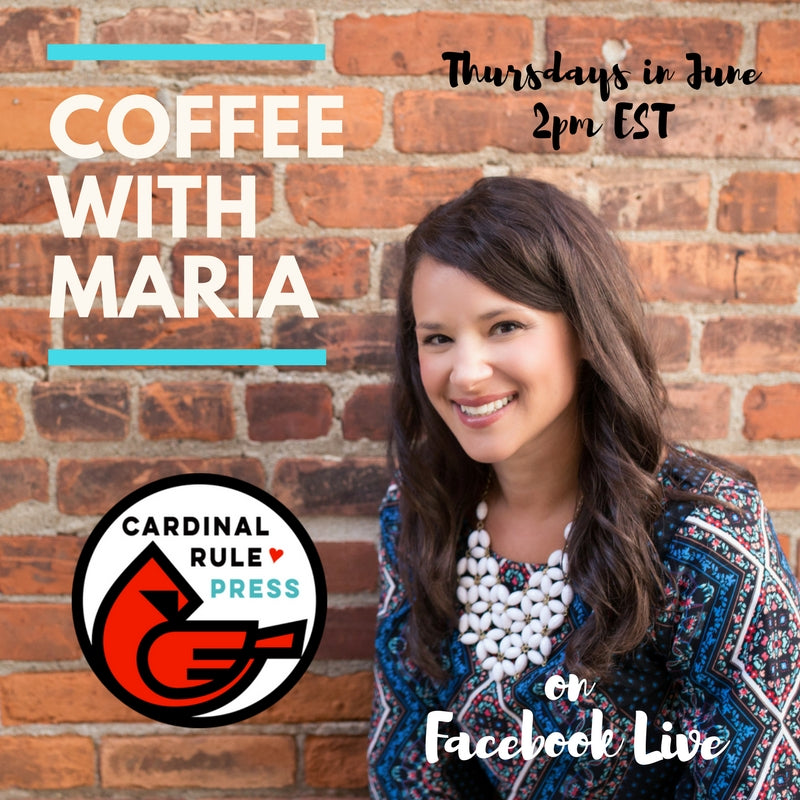 ---
---
Coffee with Maria is a Facebook live video series that offers tips for publishers, published authors or someone who want to get started writing.
If you felt stuck and you feel like you're not taking action and you don't know how to get started, watch this video.
Ways to take action:
Find an accountability partner
Set up a program or set your goals
Set a CEO date
---
My name is Maria Dismondy. I am a children's book author who also founded the publishing company, Cardinal Rule Press.
Finding ways to market my messages is a passion of mine. I want to help you gain greater recognition of your brand, to generate new readers and improve your sales. Why? Because I love to GIVE and CONNECT and I truly believe we are all in this together!
Would you like to receive bi-weekly email newsletters with more marketing education? Sign up here.