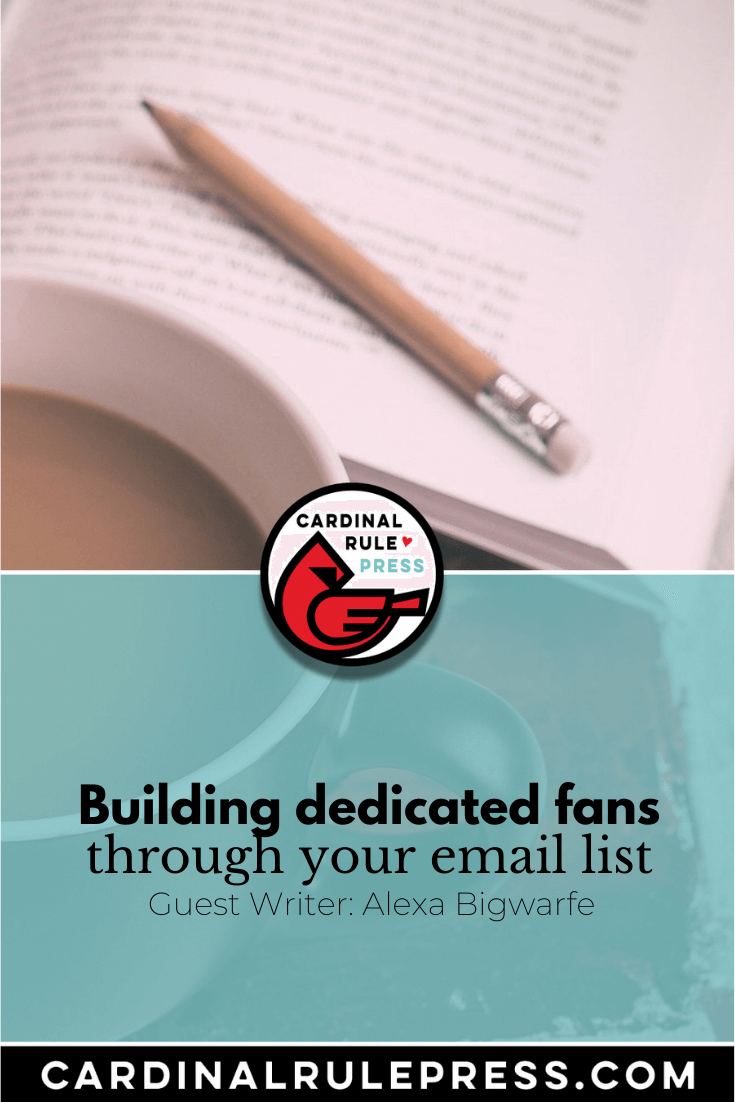 Marketing a children's book can be challenging. Especially in a world where conducting school visits, in person story times, and other in person events, are all limited by a global pandemic. So many of us have had to take to more traditional digital marketing tactics to grow our readership and market our books.
One of the best ways to build those raving fans – who will share about, review, and buy your books is by building authentic relationships with your readers. There are many ways to do this on social media, but we've found one of the best ways to grow those social media fans into dedicated readers is by building your email list.
Why? Because the people who subscribe to and actually read your emails are the most interested in who you are and what you're doing. They are the most likely to take action when you invite them to do something. They are your warmest audience.
But it's not enough to just slap a "join my newsletter" on your website and collect email addresses. That solves the problem of collecting email addresses, but it does nothing for building relationships and growing die-hard fans.
Here are some tips for using email to create meaningful relationships.
Use social media as a way to drive readers to your website. Make sure you have a tool like smart.bio that allows you to have more than one link in your social media profile. Mention from time to time on social media that you've got a free activity, or a free download and to visit the link in your bio to grab it.
It goes without saying that if you're doing that, you must also have at least a basic website and a way to collect emails on your website. Make sure you have an email tool – like Mailchimp, Mailerlite, Convertkit or any of the many tools to allow you to place an email collection form on your website and connect to an automated sequence. Some web platforms have this built in with the website.

Give away a meaningful "lead magnet" – A lead magnet is something of value that makes the person actually want to join your list and should be related to your book content. For example, you can create coloring pages, a PDF of tips for implementing the lessons taught in your book (aka a Reader's Guide) or a related activity for parents and children to do. Phillipa Warden, author of the book Rupert's Snowman, is great at this. She features her activities and her Instagram account and then directs them to her website where she has created a PDF download of fun activities related to her books.

Don't stop with just the download of the PDF! Create an automated welcome series of emails that are spread out over a couple of days or weeks so that your subscriber gets to learn more about you and your books. A good welcome series will include things like:

Who are you? People are really interested in this!
Why do you write about the themes and topics that you cover in your books?
Tell them about your backlist – mention all the books you've had published.
Invite them to follow you on your most active social media platform.
Keep in touch with them on a regular basis – AFTER the welcome email series.

Send regular emails – 1-2 times a month to connect with your readers.
What genre of books do you enjoy? (Maybe share some of your favorite books by authors writing similar books.)
Review other children's books.
Do newsletter swaps with authors you're collaborating with.
Send out special emails if you're doing a giveaway of your book or a promo period.
Let them know when you have new books coming out.
Ask them questions – encourage them to reply to your emails! A great way to create engagement is by finding out what is important to your email readers. This will also allow you to find out what types of content to write about.
Provide content around the key themes in your books – empathy, kindness, sharing, learning numbers, whatever it may be.


Direct them to your events, blog posts or anything fun you are doing. This way they can engage with you in fun ways outside of your emails. From time to time you may even want to do a virtual story time. This way, your readers that can't attend local book events can still be included in some activities.
If all of this feels overwhelming, start simply by creating a resource that your target reader will appreciate, and get it on your website. An example would be this FREE Book Lover's Word Search the Cardinal Rule Press team created.
Once you have a free, simple resource on your website, you can create the rest as you go along. Soon you'll be on your way to growing an email list of dedicated readers!
Don't forget to download the Cardinal Rule Press FREE Book Lover's Word Search – how quickly can you find all the words?
Alexa Bigwarfe is the founder of Write|Publish|Sell, Kat Biggie Press, and Purple Butterfly Press. She guides authors through the writing, publishing, and book marketing process. She is also the founder and host of the Women in Publishing Summit, where she loves providing meaningful connections, tips, tools, and resources to help authors maneuver the challenges of becoming professional authors.