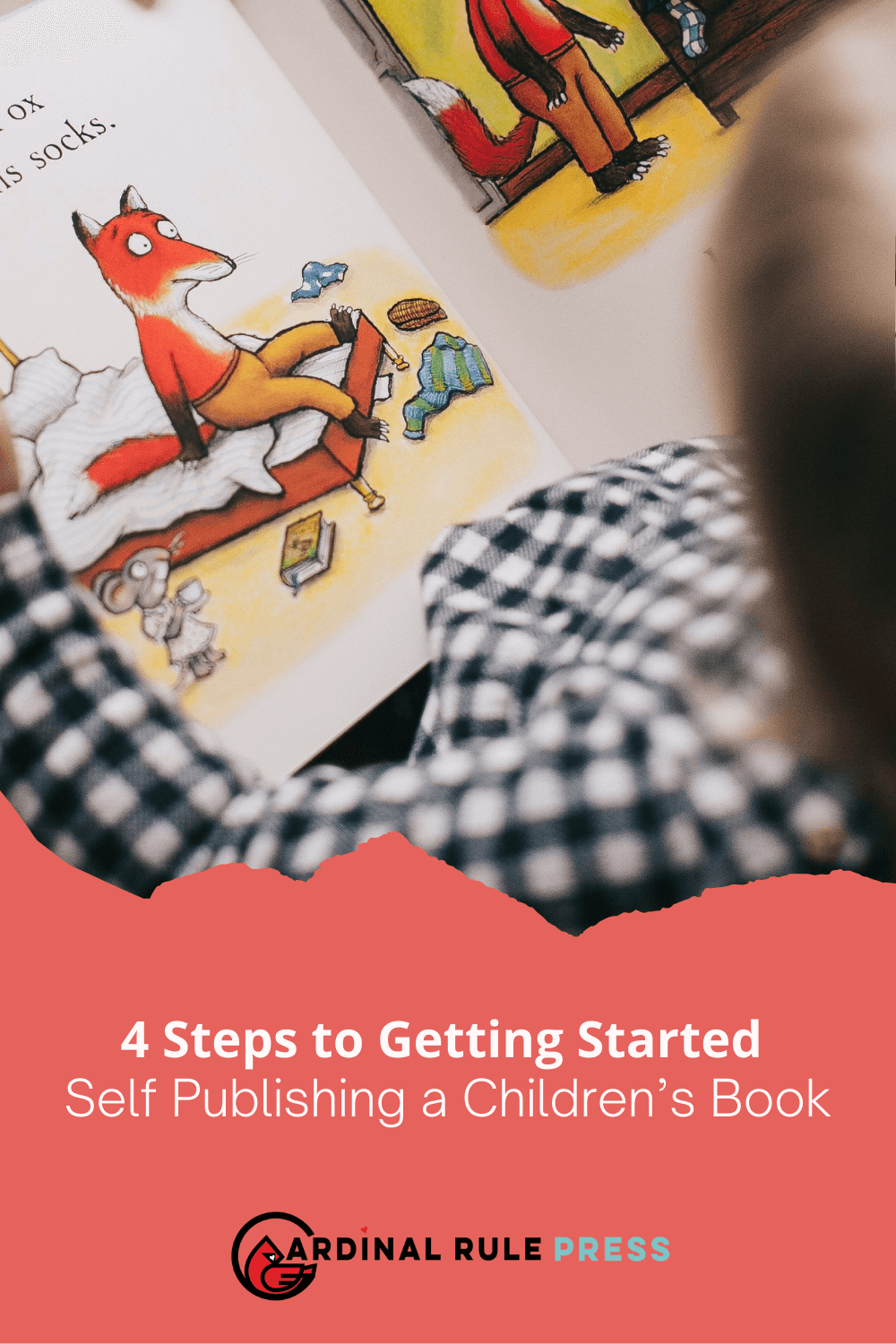 It is almost a given that as a teacher, we have a love of books. Our classroom libraries are chock full of lots of children's books and chapter books to encourage our students to have the same love of reading.
So it should come as no surprise that many teachers also have a goal of writing their own children's book.
I, myself, had the same goal and in 2020 made the dream come true by self publishing my first children's book: Jaxon and Zoie Go to the Beach.
Gearing up for the debut of the 3rd book in the series, there are some things I have done to make the process simpler and I want to share them with you today!
Before we dive into the 4 steps to getting started with self publishing your first children's book, I do feel like there needs to be clarification on the amount of work that comes with publishing a book, whether through a company or self published: it's not a simple task.
There are lots of moving parts, deadlines to meet, boxes to check off… but in the end it is all worth it. The long nights, the interviews, the edits – they are all worth it. Don't be discouraged by setbacks, I promise you the end result is worth it!
1. Determine what type of book you want to write.
Is it fiction or nonfiction? What genre? Children's book, chapter book, young adult…?
You have so many options and the sky truly is the limit, but before you even begin writing you want to make sure that you have this nailed down.
2. Determine the outline of your story.
Every story has main characters. Who are your main characters? What do they look like, where do they live, when does the story take place? As you write, your characters will grow and change. Your characters will have layers to them. But having a starting point – think of it like baseline data – helps you write your story.
Every story has a theme. What is your story's theme? What lesson will be learned? Before you begin writing, you'll want to know this information because it will help you build the story.
When it comes to outlining your story, I like to open up a blank word document and brain dump all of my book thoughts into it. I try to do this in one or two sessions. Then I'll sleep on it for a couple of days, come back to it and move the pieces around to build the general story outline. Once I have this done, it's time to get to writing!
Do you know an author who has inspired you or left a positive mark on you?
Write them a letter! Authors LOVE snail mail. Cardinal Rule Press has created a FREE Letter to an Author Printable – download yours now.
3. Determine what type of illustrations you want your story to have.
Do you want your illustrations to be realistic or cartoon-y? Do you want a watercolor look or more comic book style? This part may seem overwhelming, but it is key in your self-publishing journey.
What did this look like for me? I spent a few hours creating a vision board of illustrations and graphics that I found through Google, Amazon, and Pinterest. I scoured the internet for samples of what I wanted the feel of my future illustrations to look like.
4. Determine how you will self publish your book.
Some might not think this step to be at the beginning of your self-publishing journey, but for me it is… and it should be for you too. Why?
Because before you can hire an illustrator, you have to know what size images you will need.
Before you write the story, you have to know if you have page limits – or how much a certain page count will cost to produce.
Before you hit submit, you have to know how long the turnaround time is for approval of your publication and when to expect the physical book to be in your hands. You need to know this for setting deadlines and planning your book launch too!
So how do you find a place to self publish your book? Google. Read reviews of printing companies. Order a few samples of books from the companies to see if the quality is up to your standards. Read blog posts and purchase books with guidance for help. Talk to authors who have done it before. Ask for help and guidance.
The bottom line is you don't have to do this alone, and take it one step at a time. It might not all be easy or quick, but it is worth it… and on launch day you're going to have YOUR published book in your hands.
Now more than ever you have the ability to make your author-dreams come true! Are you ready to get started?
Don't forget to download your FREE Letter to an Author Printable
You can use this for yourself, or the children in your life, to write a letter to your favorite author, letting them know how awesome they are!
Stephanie is a dual-certified special education teacher, Master IEP Coach®, children's book author, and teacher mentor. She has a passion for creating engaging, adapted resources for teachers and students with disabilities, and is self-proclaimed #datanerd. She understands that not everyone will love IEPs as much as she does, but it is her hope that with the appropriate training and resources, teachers will not only advocate harder for student services and supports, but also bridge the gap between teachers and families to foster a true IEP Team. She also provides professional development for teachers. You can connect with her at Mrs. D's Corner and The Intentional IEP.
Stephanie is also a huge mental health advocate, sharing her experiences and struggles to let others know that you can survive the dark seasons and thrive in life and teaching with a mental illness.