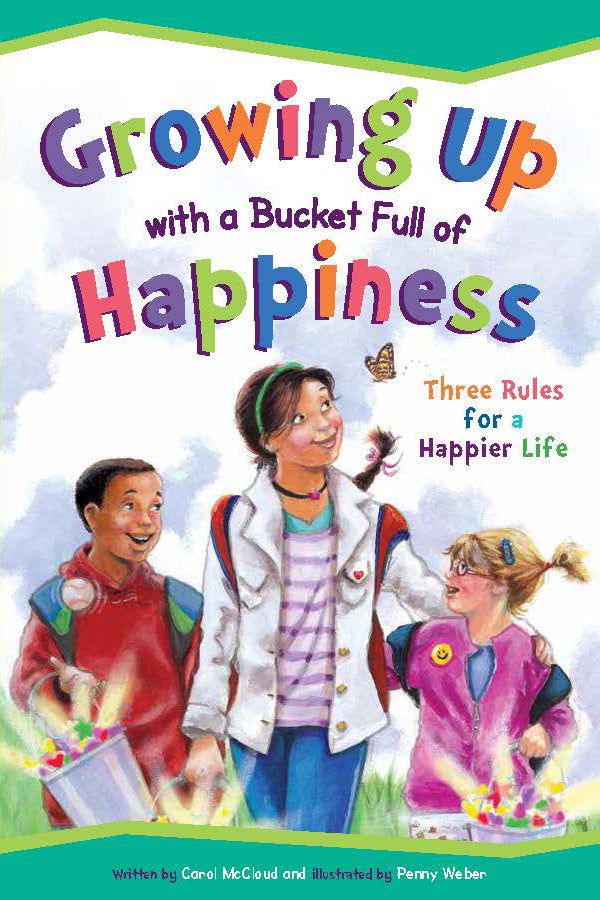 Growing Up with a Bucket Full of Happiness
Three Rules for a Happier Life
Illustrated by Penny Weber
In this important companion book to the bestselling Bucket Fillers series, the bucket filling concept is expanded upon for preteens, teenagers, and young adults. Growing Up with a Bucket Full of Happiness takes an honest look at the complexities and challenges of growing up, and how difficult it can be to live in authentic, positive ways. 
This book continues to use bucket filling language, introducing the ideas of filling your own bucket, dipping into others' buckets, and using lids to protect your own bucket. Through this vocabulary, readers are encouraged to consider what it means to be kind, how to grow self-confidence, ways to build resilience, and practical skills for everyday personal empowerment. 
Self-reflection questions and encouraging prompts give readers the opportunity to explore the messages of the book at their own pace.
Release Date: 08/01/2020

Dimensions: ‎6 x 9 inches

Page Count: 88 pages

Age Range: 9 to Adult

Lexile Level: 860L

Guided Reading Level: 860LF
Reviews of Growing Up with a Bucket Full of Happiness